We are faced  with many temptations as we  build our MLM home based business opportunity. 
The biggest temptation will be making extra income on the side as we build our "primary business". This is commonly referred to as
"multiple streams of income."  Some methods of creating these multiple streams of income is through promoting TOOLS that help us build our business; such as expensive training meetings, websites, contact managers, lead generating systems, webinars, auto responders and so on.
Lets look at  a few very good reasons not to get caught in this temptation.
1.  It detracts your attention away from your main focus.  
During our first attempt at creating income from home we joined a company.  We thought that this was the vehicle that would get us where we wanted to go.  It was "FREE" to join.  No buying, no selling, no cold calling…it was all to easy; now that we can look back upon it with a critical eye.
The ink had not dried as we pushed the agree button when "on the other side" we were greeted with "you will do great in this business" now lets find you some leads to talk to.  You will do much better by purchasing a list of  pre qualified, surveyed leads.  You can purchase 1200 names for one low price of just $800 a month.  So right off the bat we are faced with a temptation.  Purchase Leads from a Leads company.
This was very tempting since we were not experiencing the success and income level that we had hoped for in our  primary business.  We did entertain the notion that one of us would work our primary business while the other would work the leads business.
When we started out network marketing we were not in a position to spend a lot of money on anything.  Others are not in this position and end up loosing their shirt.  Besides, with one business our efforts where in unison.  We were both focused on one thing.  Our efforts were coordinated on making that one opportunity work.
2. Your trustworthiness will be exposed to your peers
Network marketing is built on relationships of know, like and trust.  Working two businesses or more and making money from tools will instantly destroy that trust.
3.  Your trustworthiness will be exposed to your company.
Your downline will be wondering why you are promoting more than one deal.  Your leadership will suffer and you will create doubt with regards to your ability to lead your team.  Your downline will begin to doubt that the company  will be able to provide a solid income for them if they see you  earning so little that you have to promote an affiliate program as well.
4.  Your trustworthiness will be exposed to the industry.
Other industry leaders will see you promoting something other than your company, which will reinforce their suspicions that your company is not paying you enough.  That will tell them either that your company is floundering or you do not know how to build it.  Most likely it will tell them both – bad for you and bad for your company.
6.  Your trustworthiness will be exposed to the public.
When you go to a prospect with more than one business opportunity you will be creating clouds of doubt, causing them to wonder why one is not enough to create the income that is being hoped for.  After all this is what each and every opportunity is suggesting, is it not what we are told in the hype video presentations? The prospect will wonder if you do have a system that is duplicatable.  To sum it up, it creates a huge shadow of doubt upon any and all of the ventures you are involved with.
More than anything it creates scepticism  about you as a leader.  A real leader has one clearly laid out plan or vision and ONE very clear message.
If you do not present to your audience one clearly stated message, there will be no one following YOU anywhere in this industry.

Just imagine if ABBA had song a song "I have several dreams.  You can choose the one that best fits your plans and budget as you see it playing out for you  today."
Or if Patrick Henry had said, "Give me Liberty or give me death or maybe an extra tall, double latte with chocolate sprinkles and whipped cream  or maybe a twenty year  prison term or…ah … I am really confused…you decide for me, okay?"
Or if Buddha had said, "Believe in anything simply because you have heard it.   Believe in anything simply because it is spoken and rumoured by many.  Believe in anything simply because it is found written in your religious books.  Believe in anything merely on the authority of your teachers and elders.  Believe in traditions because they have been handed down for many generations.  But after observation and analysis, when you just can not decided which is the best to believe in, get back with me; here is my  business card!"
Or if Einstein had said, "everything should be made as confusing as possible, unless you'd rather not take as long  to calculate the outcome and are not concerned with the implications; then I can change my formula to speed things up for you if you like."
If you do not present a clear vision and one clear message to everyone, you may be seen as just another skip, jump, hop to the next opportunity network marketing  program-collector pauper.
Having multiple streams of income is more like having multiple streams of "out-go".  You pay out of pocket around $150 for your autoship in your primary  deal, pay another $49.95 for a contact manager, $449 for a lead generation system, $30 for an auto responder, $100 for training seminars and so on and so on.  This is a lot of money going out on a monthly basis.  Very few ever see any results. 
Imagine if you had a business opportunity that provided all of the tools you needed to build your business.  Your focus would be centered on one thing; creating that laser focus needed to build your business.  You would not be concerned about which opportunity/affiliate program to promote today.
Prospects will wonder if you do have a system that is duplicatable.  It DOES creates a huge shadow of doubt upon any and all of the ventures you are involved with.
Do not attempt to make money from tools. 

Concentrate on your primary business.

Build your relationships and build your trustworthiness.

Any Program Paying You Commissions on a Monthly Website Fee is Illegal (Commissions on Tools are Illegal.)  
How to Identify SCAMS
An Attorney General would ask these two questions:
1 – Would a logical thinking person pay this much money for the product or service if there was not a business opportunity involved?
2 – Does the income stop when the recruiting stops?
If the answer to the first question is "No" and/or the answer to the second question is "Yes", then it is a SCAM.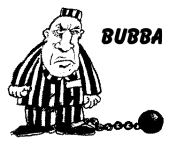 Don't become BUBBA BAIT!
For  business building being duplicatable is imperative. Having the skills you can teach your team to use will go a long way to duplicating. To learn the skills contact us and we will point you in the right direction.

 
Commit To Success Today
Dave and Darlene Mills
Leadership With A Vision
"You cannot teach a man anything. You can only help him discover it within himself."  — Galileo